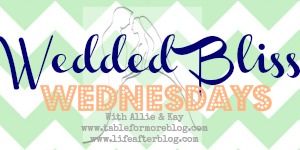 How often do you and your husband have a date night?
This question is open to interpretation, in my mind. Perhaps the askers meant it to be that way, because most married-with-children people know that a date night is not all about wearing heels and make-up, and being waited on at some fancy restaurant. I can count on one hand the number of "date-nights" that went like that. That's okay, though, because we enjoy doing things as a family--or count non-typical things as date night. My hope is that we can have a few more real "date nights" now that we are moving back closer to family...and I'm not so intimidated by hiring a babysitter--though the free family type is much better. I hope to aim for once a month, though that might not happen until baby boy is a few months old. A fun note--we have never left her alone for a night; though my husband has gone away on business sometimes. I mentioned to him just last week that for the past nearly 20 months, I have seen G
every.day
, and vise versa. I haven't decided if that's a good or bad thing.
What did you do on your first date?
Figured out I was going to marry him. Honestly, though, our real first date almost never happened because he was too "scared" about falling in love with me...by the grace of God he agreed to take me out. ;-)
I met him at a Sprint store (he needed a new phone, since he ran over his last one), where I learned that he was still on the phone plan with his ex-
crazy
-girlfriend, so that was fun. Then we went out to dinner at Texas Roadhouse, where we actually ordered the same thing, except my steak was 2 oz smaller. Then we drove around, talking and listening to music. Then he took me to this little pond, that was definitely not a public pond, and we were looking at the stars when he leaned over to kiss me and, I kid you not, it started sprinkling and lightning. He also picked me some wildflowers that I kept for over a year. Yeah, movie magic x 10. He used to be a real romantic.
sigh
What is your favorite kind of date night?
Honestly, the kind where I
do
get dressed up, wear potentially dangerous shoes, and
don't
forget to put on lipstick (I own one color, lol). Also, the kind of date night where my husband says...you know what? Let's get an appetizer, drinks, entree, AND spring for dessert :-)
I do love movie theater dates, but my favorite would be the kind where we actually do or experience something.
How do you do date night on a budget?
Lately, our only date nights are putting G to bed and eating dinner on our living room floor while watching a show or movie. Occasionally, we'll do something dorky like a Sudoku, logic puzzle, or crossword puzzle together instead of vegging in front of the TV. For date nights out--groupons/living social coupons and family donated babysitting time!
What is the best kind of date your husband could surprise you with?!
Specifically--an overnight away from the toddler before baby boy comes. It could be the same town, that's fine, but a night in a hotel with some other fun activity too, like dinner or bowling or hint*melting pot*hint....or something else that's a big surprise. He knows me :-)